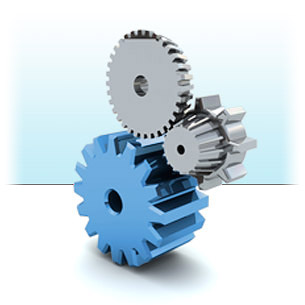 All our solutions are designed following an in depth consultation with our clients in order for us to create bespoke, inspiring solutions to improve both people and organisational performance.
Whether it's Leadership & Management Development, Personal Development or Presentations & Training, Lijack Consultancy offer a comprehensive range of services  that will benefit you, your staff and your organisation.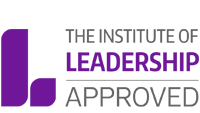 An effective leader will inspire, motivate and drive and organisation forward – but a bad leader can do the opposite. We will design and develop workshops and programmes that enable you to develop well rounded leaders with the right attitudes and behaviours.
Alongside knowledge and theory, we focus on applying the learning back in the workplace. Our range of expertise includes subjects such as:
Performance Management
Leading and Managing Change
Building an effective team
Transformational Leadership
Effective Delegation
Motivating the team
Often time isn't invested into individual personal development until a problem arises, and subsequently then a "quick fix" is applied. We believe that by considering individual's personal development areas as part of your performance management process on a regular basis you will stop "reactive" development and short term solutions, and become more proactive in developing your staff, giving them tools to enable them to deal with the business challenges ahead. Our areas of expertise are:
Insights Discovery Profiling
Building Effective Relationships
Communicating with impact
Achieving Excellence in Customer Service
Assertiveness skills
Organising work and time
Influencing and Negotiation
Personal Resilience
Good presentation skills are often a vital part of an individual's portfolio. They can add impact at meetings, make a sales pitch more dynamic and advocate one's case convincingly.
Our Presenting with Impact course concentrates on assisting you to create dynamic and interesting presentations and will benefit everyone who has to make presentations. Topics include:
Impact of communication
Structuring your presentations
Handling Questions
Use of Visual Aids
Pitfalls of presenting
Being able to cascade training to others is and art and often the reason why people don't learn is because of the way in which they have been trained.
Our Train the Trainer course is designed to ensure that all those with the responsibility of training others can structure their training in such a way that they create the perfect learning environment. Topics include:
Designing Training events
Impact of delivery
Training Facilitation
Evaluation of events/Measuring ROI
What our clients say…
Lijack Consultancy has an incredible skill of being able to deliver great business results by working collaboratively with individuals at all levels of an organisation…
…delegates immediately gel with their trainers because they have often been in their shoes and talk their language.