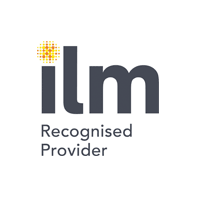 Getting the right mix of inspirational leadership and effective management skills and practices can have a significant impact on organisational performance in terms of profit, sales, growth and survival. There is conclusive evidence to show that businesses that invest in training and developing their people do better.
Statistics from a recent report by the Department for Business Innovation and Skills (BIS) show that:
Bad management accounts for 56% of business failures and costs the UK economy around £19 billion a year in lost working hours alone.
43% of UK managers rate their own line manager as ineffective – and only one in five are qualified.
Best-practice management development can result in a 23% increase in organisational performance.
Who are the ILM?
The Institute of Leadership and Management is Europe's premier organisation in leadership and management development. It has the UK's widest range of leadership and management qualifications, accredited training and membership services.
Over 750,000 managers have benefited from an ILM qualification or accredited training programme in the past ten years, while 35,000 managers are now members of ILM.
Benefits to your organisation
Our Endorsed and Development programmes are the benchmark for high-quality, bespoke in-house management and leadership training. By engaging in an Endorsed ILM programme it will:
Benchmark and quality-assure your training.
Add credibility and value to your development work.
Increase staff engagement with your programmes.
Validate your investment.
Benefits to learners
All learners get an Endorsed certificate on completion of their course and get free studying membership at the ILM for 12 months.
ILM Membership benefits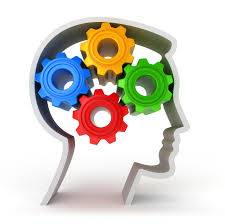 The Institute of Leadership and Management (ILM) is a world-renowned professional membership body representing over 25,000 professional managers and leaders.
Members range from highly experienced senior executives to those in their first management position. Becoming a member gives you a wide range of benefits to all levels of management.
A key benefit for learners, is access to the LearningZone, ILM's learning and development portal.
Over 400 digital learning resources, developed by leading experts.
Covering essential leadership and management topics
Mapped to ILM qualifications – key support to help you get the most from your training
Other online benefits include:
ILM events and professional seminars
Access to the ILM community
Access to ILM reports and surveys
Creating your own programme
If you would like to talk to us about creating an ILM Endorsed bespoke programme for your organisation please contact us.
Lijack has delivered many high quality leadership and management toolkit concepts that have been creatively altered to show real understanding of the company and deliver the impact required. Sharon is intuitive and understands very quickly the requirement of the client adding value from the offset of working with her. She has impacted positively with the team and demonstrates empathy but at the same time turns their view to the proposal and solutions in hand.